GSI's B2B Connect Group is designed for you to generate new business while building business relationships.  B2B provides a wonderful platform to have an actual conversation with new people in our virtual world. Each meeting will feature a GSI member guest speaker that will give you an opportunity to learn about their organization. The remaining time is all about conversation and networking.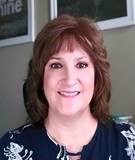 Our guest speaker will be Wendy May, Digital Operations Director for Triple-Nine Digital, a local digital marketing agency and small business advocate and the Digital division of The Spokesman-Review.  We take a holistic approach to marketing by not only providing a full portfolio of digital and brand services but also ensuring your business has a strong online digital presence.  We provide support to the you, your staff, and help you feel confident in your marketing efforts.
We look forward to seeing you! 
A special thank you to our Presenting Sponsor:
Once you register, you will receive your Zoom information for the meeting.